The Five Towns Early Learning Center has cared for children of working parents for over 70 years. The center provides a quality early childhood education and care for 54 children ages 18 months to five years in a full day setting.
There are four distinct classrooms, a Toddler class with 6 children and 2 teachers, a two-year-old class of 12 children and 3 teachers, and a three-year-old class with 18 children and 4 teachers. Our 4 year old class of 18 children and 3 teachers offers a structured Pre-K program that prepares children for success in Kindergarten.

▪

The teachers emphasize learning through play, understanding that children learn best through hands-on, active experiences.
The staff and Board at the Early Learning Center believe that experiences with nature are critically important for children's physical, mental, social and emotional development. Outdoor time is viewed as valuable learning time. The staff and Board are extremely proud of its Nature Explore Classroom( national designation by the Arbor Day Society)
At the Center breakfast, lunch and an afternoon snack are served. Teacher's and children eat their meals together, family style. Children not only have a nutritious meal but stimulating conversation with teacher and their peers.
The Center, licensed by NYS Office of Children and Family Services, provides quality early childhood education, in a nurturing environment.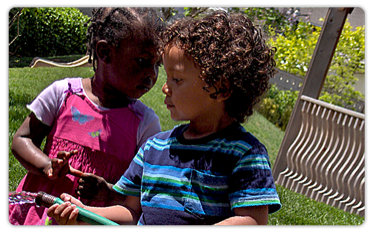 Download this application form to apply for Five Towns Early Learning Center.
Descargue el formulario para solicitar Five Towns Early Learning Center.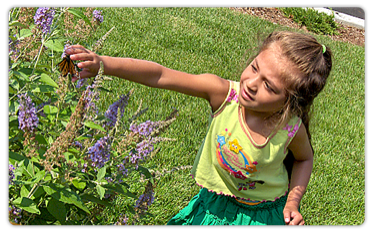 "Education is a natural process carried out by the child and is not acquired by listening to words but by experiences in the environment."

- Montessori
Become a Volunteer
The Five Towns Early Learning Center offers volunteer opportunities for members of the community. Volunteers from NCJW, Peninsula Section are an integral part of our program, coming weekly to work with the children. High-school students and those who need community service, can find volunteer opportunities here. If you enjoy being with young children, are interested in reading stories to children or would like to share your talents with us, please call the Center at 239-4660. Our volunteers find that what they get out of the experience for exceeds what they give.
How To Donate
Your generosity has a direct impact on the lives of young children. The Five Towns Early Learning Center is a not-for-profit (501c3) organization which depends on support from foundations, government agencies and individuals to fulfill its mission. Your donation is tax deductible in accordance with the rules and regulations of the Internal Revenue Service.
Five Towns Early Learning Center
112 Wahl Avenue
Inwood, NY 11096
Tel: (516) 239-4660
Fax: (516) 239-4910
Contact Us Form